ESPN ALPS Developer Contest - Win $10k for the Best App!
In the Labs
Projects we've been working on, tossing around and mulling over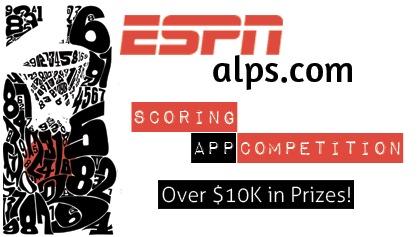 ESPN ALPS is an experimental Open API for submitting live scoring data to ESPN. We have invited the developer community to use this API to build innovative applications, and to help get the process rolling we are holding app development competitions for the community.
Check out ESPNALPS.com for more information on the API and any in-progress contests.
Our API in action
(Pulse)

(foursquare)