espnW Hack Day 2012
Developer Events
espnW Hack Day

espn

W

Hack Day

ESPN presents espnW Hack Day in partnership with the Stanford University Graduate Program in Journalism and Stanford d.School.

Event Details
November 9-10 Stanford
---
November 9-10
Friday 5pm - 9pm
Saturday 8am-9pm
Hasso Plattner Institute of Design
Stanford University
(Thomas F. Peterson Engineering Laboratory)
Building 550
550 Panama Mall
Stanford, CA 94305
Register Now!
About espnW
espnW.com is ESPN's online destination for women, connecting fans and athletes to the sports they love and follow.
What will you build?
What will you build?




Mobile, digital and social products to serve sports fans or athletes — from busy, on the go female fans to tools that connect athletes at all stages of life.
Judges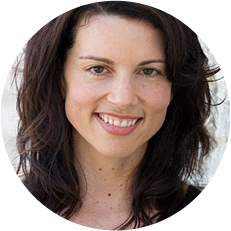 Gina Bianchini
Special Guest Speaker
Gina Bianchini is the CEO and founder of Mightybell (www.mightybell.com), and also the co-founder and former CEO of Ning. Gina has been featured on Fortune Magazine's "40 under 40," Huffington Post's 10 technology "Ultimate Game Changers," and 7x7 magazine's "Hot 20" list.

Ann Grimes
Director, Graduate Program in Journalism, Stanford University

Rob King
SVP Editorial, Digital and Print Media, ESPN

Danielle Tiedt
Chief Marketing Officer, YouTube

Sara Haider
Sr. Software Engineer, Twitter for Android

Sophia Chung
Software Engineer, Facebook

Jessica Kahn
VP, Product , Engineering, & Ops, Disney Mobile

Justin Ferrell
Director of Fellowships, Stanford Univ. d.school
Schedule
FridayNovember, 9TH
5:00 PM

Registration / Food
6:00 PM

Welcome Address
6:15 PM

API Demos
7:00 PM

Idea Pitches
7:45 PM

Team Formation
SaturdayNovember, 10TH
8:00 AM

Registration / Food
9:00 AM

Intro & API Demos
10- 6 PM

Hacking!
12:30 PM

Lunch
1:30 PM

Rush to Finish!
6:30 PM

Food & Presentations
8:15 PM

Awards
Prizes
Best App w/ ESPN API
Behind-the-scenes VIP trip to ESPN's headquarters in Bristol, CT with an ESPN Technology meet and greet (includes travel accommodations), plus access to an additional ESPN experience that will be announced at the event. For each team member (Max: 4).
Best Use of Facebook API
$750 Facebook Ads credit & Facebook sweatshirt (Each member)
Best Use of Twilio API
Nike Fuel Bands ($150 value) & $50 Twilio credit (Max: 4)
Best Mashery API Network Demo
BIG JAMBOX by JAWBONE
Best Use of Twitter API
Twitter Schwag Bags (Max: 4)
Best Use of YouTube API
Nexus 7 Tablet
Best Use of ESPN API (Runner Up)
ESPN API Backpack (Max: 4)
Partners